The Tissue culture Lab is a designated space where, as the name implies, cells are cultured for distribution to researchers. It contains centrifuges, various types of incubators, microscopes, computers and a fume cupboard, to name but a few of the required items.
Mitchell & I donned our gowns and put on rubber gloves. During this session we frequently disinfected our gloves by spraying with alcohol.  A single virus can wipe out a whole set of cultures so obviously we erred on the side of caution!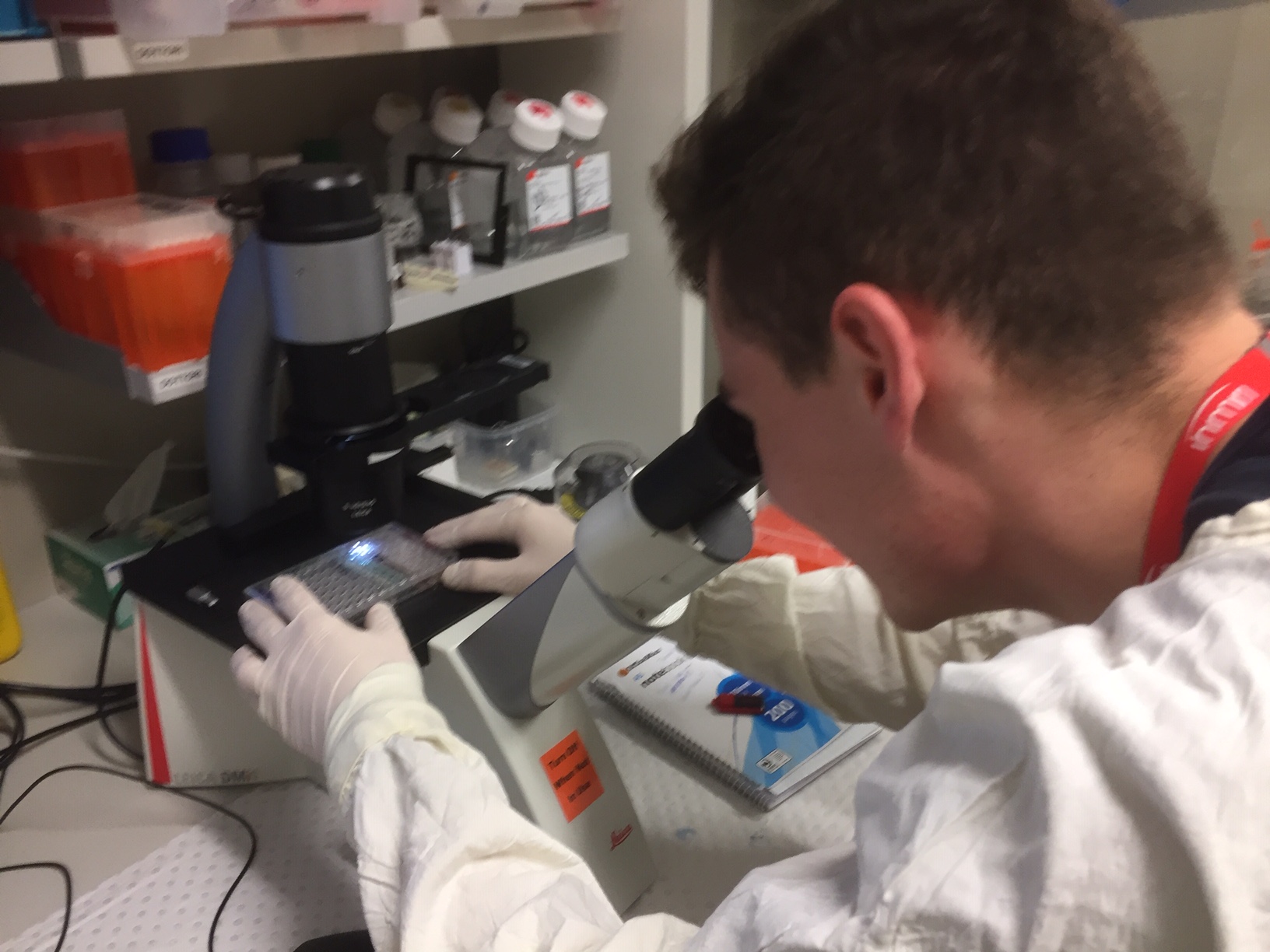 In this tray of organoid samples, removed briefly from an incubator, you can just see some cream colored circular organoids developing in the top right hand tray. (Image Trish Adams)
There are many stages in the culture of organoids and the images below are representational of some of these stages: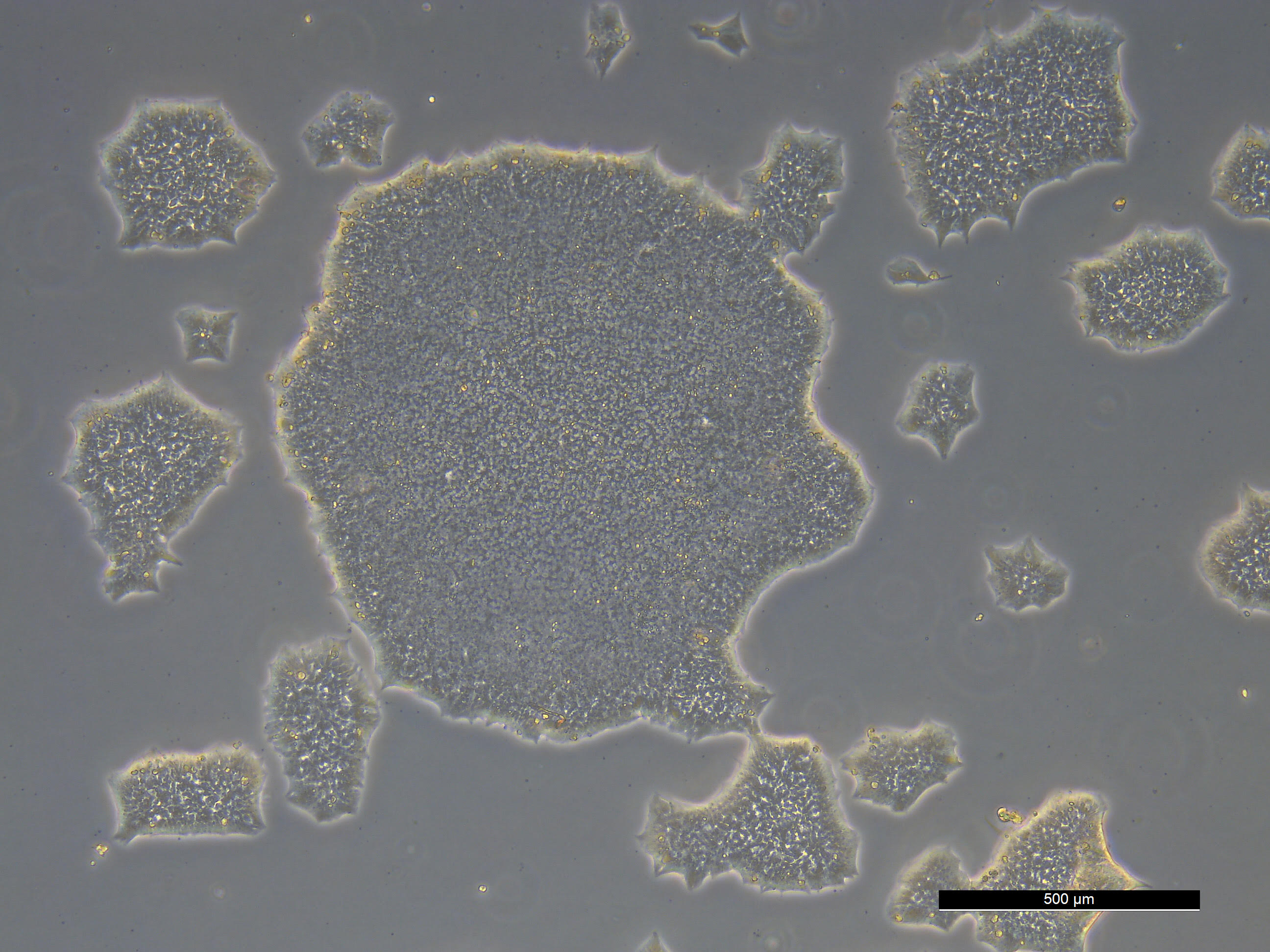 This shows samples of the cells at the beginning of the culture process. They are still flat.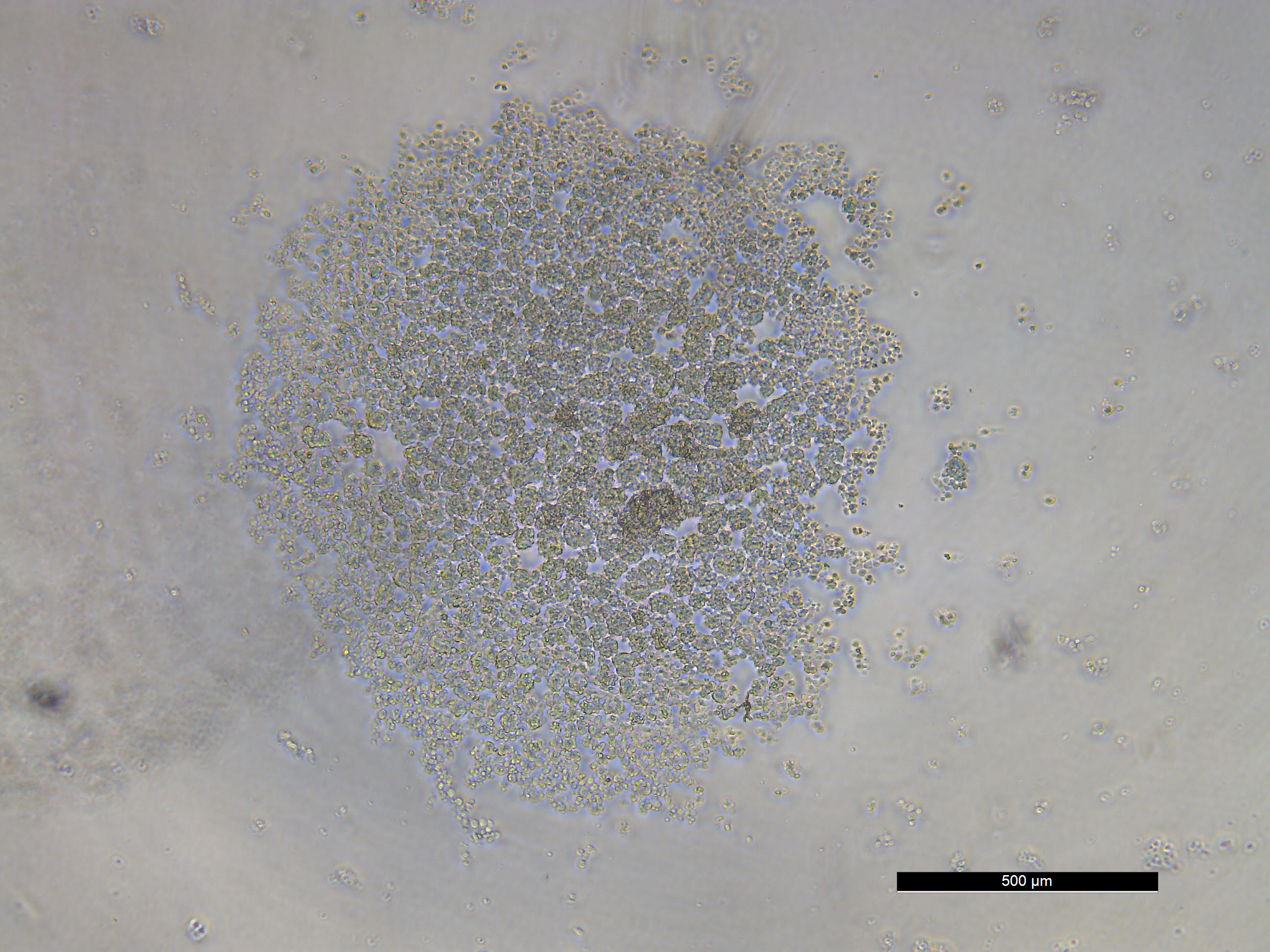 The cells are separated and placed in the growth medium in the incubator.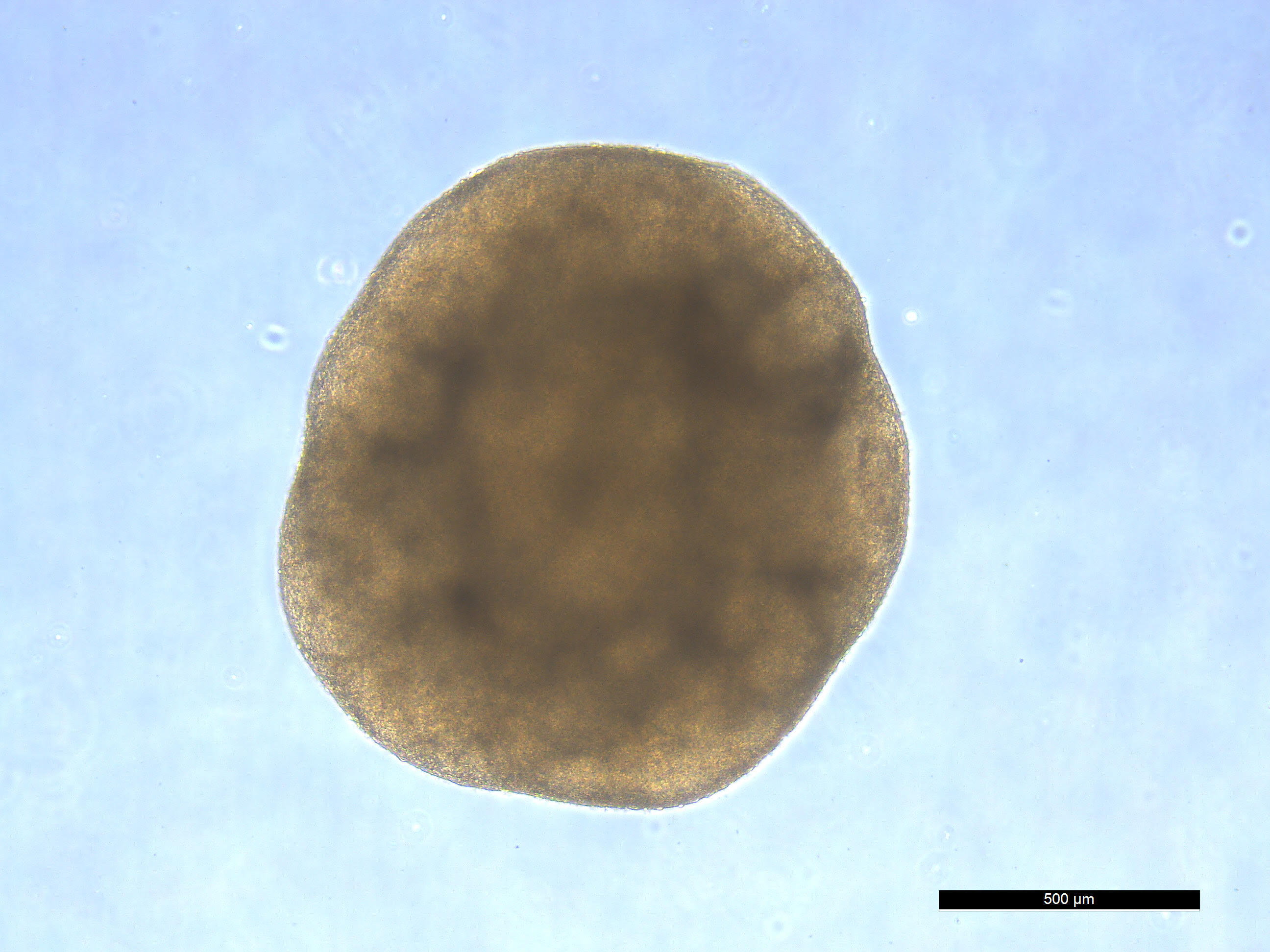 The various stages of development produce spherical organoids, similar to the illustration above.  The type of organoid depends on the content of the growth medium. Apparently nascent spinal column cells can be seen here.